Depicon provides services in the domain of business development, with over 25 years of experience in the aerospace industry, and administration support.
Depicon was founded in 2012 by Hans Deprez who brings with him a vast experience in business development and coaching. 
Depicon has a strong history in Aerospace connecting world leading part manufactures with aircraft builders in Eastern Europe. Due to the recent conflict in the region Depicon had to reorient its focus and is now active on the European market, connecting world players and aerospace start ups with European aerospace manufactures.
In addition to this, Depicon offers freelance administrative support.
Depicon founder Hans Deprez has over 25 year of international experience in business development specifically in the aerospace business worldwide.e
I`m a problem solver, communicater who likes to connect the dots. Over 30 years of experience, of which 20 in the aerospace, in business development. Where everybody stops I continue to work on a common solution. Win-win for all parties involved is crucial. Long term relationship and friendships are my ambition.
People are my passion.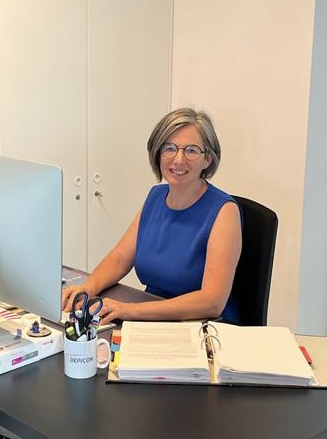 After 27 years of experience working for a worldleading company doing international project management, An joined Depicon in 2015 as Business Office Manager, where she is an charge of all administration that comes with a company. 
From managing agenda's, organising travels and exhibitions to keeping a close watch on finance and keeping paperwork under control, An has relentless energy when it comes to turning administrative chaos to a smooth running organisation.  
An brings with her a long-standing experience as employee, employer and independent entrepreneur. Knowing both sides, she can relate to the way of thinking of entrepreneurs and recognizes the challenges and opportunities that comes with doing business.
An understands the importance of an efficient and correct running administration and is happy to share her knowledge and experience as a freelancer.
Services only available in Belgium
What Services Do We Offer?
Aside of the business development expertise, we also offer freelance administrative support
We specialize in tailored business development solutions that foster growth and forge lasting partnerships, ensuring mutual success for your ventures.
Are you a small business owner drowning in paperwork, overwhelmed by administrative tasks, or struggling to maintain order in your operations? Your solution is here!
Why An for administrative support?
Ready to experience the transformation that precision, discretion, and order can bring to your business? Let's collaborate and create the ideal administrative solution tailored to your specific requirements.